By Youssef Joubran, Linga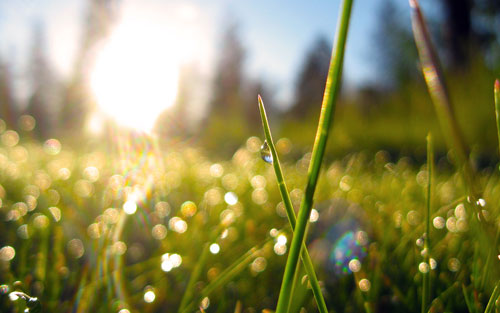 It is a beautiful morning, every day I wake up I realize that I am alive; God has given me one more day to live. Isn't that marvelous astonishing opportunity to experience God's love and care! How it is amazing to open my eyes and meet a new day. Spectacular!! This is a wonderful day, it will never be like yesterday and will not be like tomorrow, special in itself, understanding that, waking up this morning, was God's protection and concern all night long.
Psalm 32:8 "I will instruct you and teach you in the way you should go; I will counsel you with my eye upon you"
Looking to the sun warmly rising always reminds me of God's stunning passion for his creation. Feeling his arms around, cuddling me closely, and whispering softly: "Good morning my darling beloved daughter", enjoying him drawing a sweet fascinating shiny smile on my face, rejoicing the touching fatherhood that left me up each morning expressing kindness, gentleness and tenderness.
Each morning is a miracle that brings me new hope and inspiration. It encouraging me making this day outstanding, and create memorable exciting moments. Reading his word in the morning, empowering me with spectacular energy and enhance my positive thankful attitude, revive my soul and refresh my spirit, coming quite and sitting at his feet, listening to his voice for starting a new peaceful day, and asking him to use me in special way, to shine from his glory and praise his holy name.
Matthew 5:16 "In the same way, let your light shine before others, so that they may see your good works and give glory to your Father who is in heaven"
Regardless of the duties, morning rush and stress, I decide each morning to live healthy, function properly and be fruitful. Getting ready for one more adventure to discover and experience life, decide to find joy in the small simple things, engage with nature and people, and have fun with ordinary daily tasks.
"When you arise in the morning, think of what a precious privilege it is to be alive-- to breathe, to think, to enjoy, to love" ― Marcus Aurelius, Meditations.
God is most glorified in me when I'm most satisfied in him.