By Sam Botrus, Linga Reporter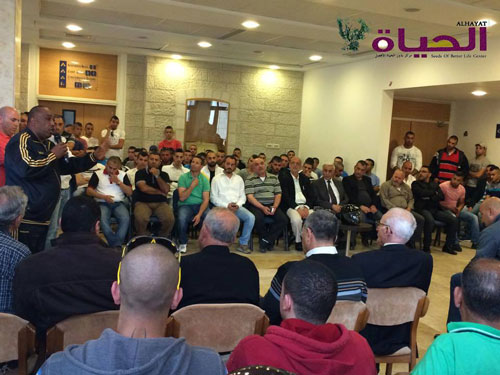 A meeting was held between the leaders of the different quarters in the Old City of Jerusalem of in order to limit the tribal and sectarian fanaticism in light of the recent attacks. The representatives of the quarters signed an honor pact: "Honor pact for the citizens of the Old City of Jerusalem in all its quarters. Its most important articles included:
1.All citizens of the Old City in all its quarters are one social unity that cannot be fragmented . This entity is characterized by the humanitarian, national and ethical values based on the spirit of social adherence.
2. The citizens, families of the Old City of Jerusalem in all its quarters, regardless of their different religions all agree to persevere the humanitarian ethical and social values. The spirit of unity and forgiveness will prevail. Furthermore, all forms of religious and tribal extremism should be rejected. Respect and appreciation should be reciprocal and division should be fought against.
3. Any sort of disagreement that takes place between any two people is considered to be personal and the way forward has to be based on the social values in the Jerusalemite society, taking in consideration the Palestinian standards as the only reference.
4. Every person who uses weapons against their people should be condemned and convicted in all circumstances.
5. Any attacks on worship houses should be condemned and convicted as it goes against ethical and humanitarian and religious values.
6. All should agree to work hand in hand to spread humanitarian ethics and values so that love and tranquillity would prevail. All should strive to work diligently in line with our resources employing Palestinian criteria as a point of reference.
It is worthy to mention that the initiative to form this meeting took place following the condemnation of the Christian centres and organizations in the Christian quarter of the Old City of the coward attack that a group of young people committed when they attacked the Ethiopian church and broke the cross and attacked several Christian houses and their stores.