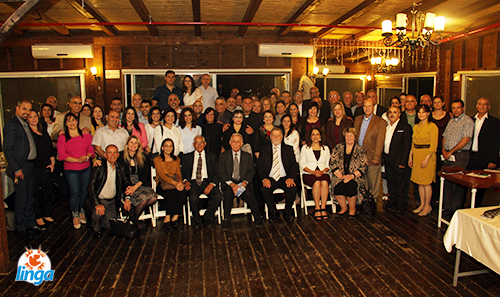 At this season of Easter, when we remember the death and resurrection of our Lord Jesus Christ, the Evangelical Convention of Churches in Israel held a dinner celebration for ministers of churches and leaders of evangelical organizations at Saint Gabriel's restaurant in Nazareth. About 70 people attended from different organizations and various evangelical churches: Baptists, Assemblies of God, the Open Brethren Congregation, and ministers from the Nazarene churches.
The Master of Ceremony was Salim Hanna; he welcomed everyone in the gathering, then Pastor Edward Tannous lifted everyone up in a word of Prayer.
The Chairman of the Alliance, advocate Butros Mansour, shared and encouraging message about the work of the Lord on the cross and his resurrection. Furthermore, he thanked the Lord for his gift that reminds us of the greatest love story. He said that God not only sent the prophets but he sent his only beloved son. After He ascended to heaven, the Lord started His church that continues up to this day.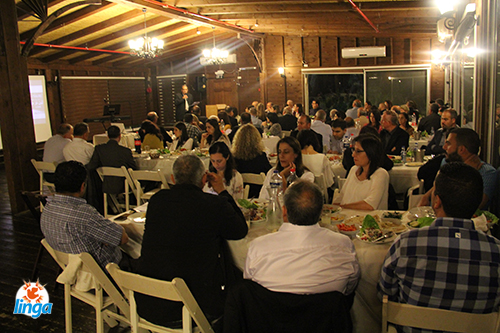 ​
In his message, He focused on partnerships between churches and organizations and the importance of having variety in our relationships.
Different churches become one church at its core, this unity is something believers can boast about.
Jesus did not say "may they be gathered or close to one another." He said "may they be one."
Different talents from different churches and organizations lead to one ministry, the Lord's glory is at its purpose and so that people would believe in Jesus Christ. He said that the purpose of this alliance is not to rule over churches and organization or have them subdue its authority but to be an umbrella or a net that supports ministries and encourages them and unites them to be one.
Afterwards a few video clips were shown that were prerecorded specifically for this occasion. A few of the ministers featured in these videos: Pastor Nizar Shaheen, director of Light for all Nations Ministry, Dr. Maher Samuel, Pastor Imad Shihada, Pastor Dikran Salbishian, brother Khalil Halseh, Dr. Jack Sara and brother Imad Ma'ayeh, Pastor Munir Qaqeesh, Chairman Council of Local Evangelical Churches in the Holy Land, Bishop Efraim Tendero, General Secretary of the World Evangelical Alliance.
The program included praises of songs and worship led by Rani Saba and his wife Rasha. In conclusion, the group gathered for a memory picture of a wonderful evening. Pastor Botrus Ghareeb concluded in a prayer of thanks to the Lord.