Tribulations, illness, disasters, and i can keep going on a very long painful list. What makes me struggle with life, people and myself. Which deteriorate my situation, miss up my values, beliefs and principals. Every circumstance become catastrophic, and any unlikely small issue would consider as problem. I get frustrated, depressed, discourage and can't go anymore with disappointments and failures. Pain becomes my comfort, Cry becomes my smile and sorrow become a song I sing all day night.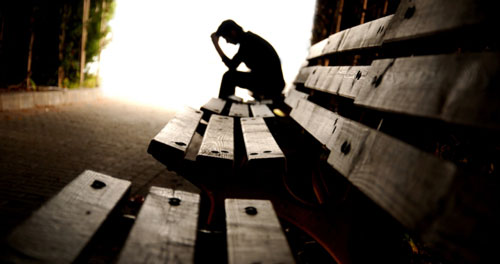 ​
In a time when I see myself, hopeless, powerless, lost and despair. I am always more convinced than yesterday that there is enough reasons to give up. It is about tolerate suffering that wrack me daily. my way full with obstacles that hold me back, stop me from functioning and living.
Moments when I feel that God lost control, he don't know what he is doing, he don't care for my emotions or understand my case. Is he listening to my prayers and concern to my condition?
The exciting part is coming. All what I am fighting with and suffer for is for a reason. He allowed this situation ,because he care for me to grow, and be a man, be a Godly man. Man that appreciate God's love and mercy. I learn to trust him and Enhances my faith in him.
I understand how amazing he is, he keep his promises and he is always there for me. Every day is new opportunity to get close to him, to taste his sweetness through his marvelous fatherhood with blessed peaceful flavor. Being gratified and satisfied of lovely sensational tenderness. Picked me up from the dump and raised me up calling me my dear beloved son.
"No matter what my sufferings may be, I will never complain and if I have to undergo any humiliation, I will seek refuge in the Sacred Heart of Jesus." ― Saint Alphonsa.
He has been and always will be my shelter, my comfort, and a sufficient reason to smile.
With apostle Paul I say: "as sorrowful yet always rejoicing, as poor yet making many rich, as having nothing yet possessing all things."( 2co 6:10).
Lastly, It is a privilege to suffer, because there I learn to truly enjoy Jesus Christ, through pain.
regardless to my weakness, Jesus become powerfully shining in me.
"And He has said to me, "My grace is sufficient for you, for power is perfected in weakness."
Most gladly, therefore, I will rather boast about my weaknesses, so that the power of Christ may dwell in me"(2co 12:9).
youssef Joubran
Israel