Translated by Lisa McQuery, Linga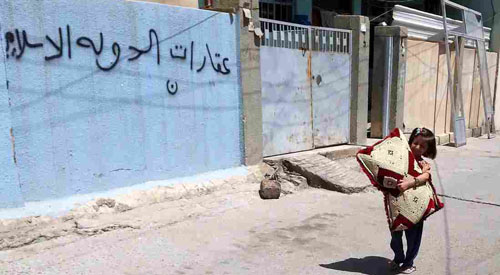 Canon Andrew White, the Archdiocese of Baghdad, confirmed that the organization of the Islamic state continues to hunt for Christians in Iraq. He pointed out that ISIS cut off the heads of Iraqi Christian children who have refused to convert to Islam.
According to the British newspaper "Mirror", White said, "ISIS continues to murder Christians in Iraq, even after they escaped to Nineveh, which they thought was a Christian safe haven, they were inevitably tracked down and killed. "
White continued by saying "they have been killing large numbers of Christians, after they refused to convert from Christianity to Islam through declaration. The most influential position being that when they tried to put pressure on a Christian, they did so by threatening to kill their children. They argued that this was only words, but a strong declaration of conversion nonetheless."
He revealed another incident of children numbering four, all of them under 15 years old, which had been under tremendous pressure to declare the words which would deny Christ and officially convert them to Islam, but to which they refused, saying, "I will not .. We are Christians, we love Christ, and will always follow Him, He is always with us." So members of ISIS responded to them only with, "Antqgua" and they beheaded them!
Last summer, the controlled organization Isis, over the vast expanses of Iraq and Syria, and then again in March, performed atrocities against ethnic and religious minorities, and the forced the radical teachings Islam. They told the Yezidis and Christians in these countries to enter Islam or they would be forced to either pay money or these innocents would be killed. Due to this tragic situation, thousands have been displaced.