By Youssef Joubran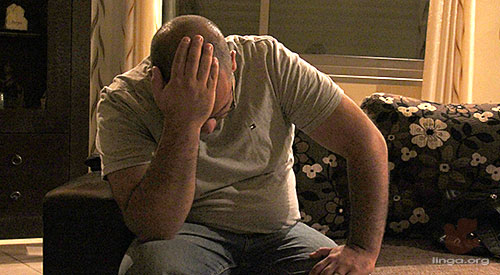 ​
Sitting on the couch at the living room, suffering from deep pain, every part of my body is hurting, and any small movement becomes harder to bear. I am crying, my face has changed his color out of massive tears covering my eyes. I feel hopeless, powerless, useless, lonely, frustrated, upset of myself, exhausted of long painful period of time, that seems endless, dark and full of obstacles.
There is no reason to smile, no motive to laugh, enjoy or be happy. Most things are not going according to my plans, and there are many problems in my life. I'm hurt, disappointed, sick, jobless and uneducated.
Until this astonishing touching moment, my heart couldn't believe how can he cry out of pain and smile out of Joy, at the same time!! it's Jesus, Jesus Christ, gave me this ultimate gift of Joy through suffering. My real outstanding God, God of the impossible, has transferred my tears into to a smile and my sadness to Joy.
I am worshiping and singing in this late time, thankful for such amazing powerful painful Journey that has God blessed me with. The great of all, to experience happiness in Jesus, period. No other source needed to fulfillment, he becomes my magnificent satisfaction.
Yes, it is worth it to spend a long tough time, without understanding why this happened and when it is going to finish, having stunning inspiring time resting peacefully in the middle of a rough storm surrounded with worries and fear.
I praise the Lord for his Goodness all the time, he keeps his promises and stays faithful. He cares for me, feels my pain and sees my situation. He allowed this to happen for a reason, namely to teach me grow. He stays in control and will never allow me to experience more than I can carry and handle.
I trust God's ways, on his timing, and he will be glorified in me when I give him the lead, and make him the center of my life. I take him as my own father, my close friend, my lover, my redeemer and savior.
"But he said to me, "My grace is sufficient for you, for my power is made perfect in weakness." Therefore I will boast all the more gladly about my weaknesses, so that Christ's power may rest on me. That is why, for Christ's sake, I delight in weaknesses, in insults, in hardships, in persecutions, in difficulties. For when I am weak, then I am strong." - (2 co 12:9-10).